Go Further with Bluetooth 5 - Exploring Bluetooth 5 LE Long Range
Published on June 27, 2019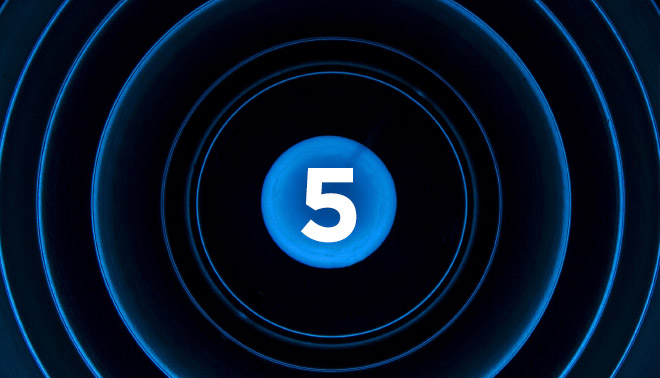 Bluetooth 5 is a key technology of the Internet of Things (IoT) that enables OEMs and design engineers to pioneer innovative solutions. With up to 4x the range, 2x the speed, 8x the broadcasting message capacity, and improved coexistence with other cellular and wireless technologies, the enhancements of Bluetooth 5 open the door to more possibilities than ever before. Bluetooth 5 brings major advancements to the technology that make it ideal for an even broader range of IoT scenarios than ever.
Bluetooth is typically positioned as a short-range wireless technology with connections that cover a maximum range of 30 meters, though traditional applications are often meant for much shorter distances. LE Long Range/Coded PHY is one of the key stand out features of Bluetooth 5, which allows BLE connections to cover a much greater range than previously imagined. This opens the door to a number of new use cases, such as full home or building coverage. 
As an example, imagine a large factory with many types of sensors in every room. Vibrations, temperature, pressure, etc. are all controlled by Bluetooth. Go further and think about outdoor lights and sensors on the campus or on perimeter fences. With longer range, factories can truly be smart – they can monitor occupancy, security, energy efficiency, and more. 
So how much range is actually possible with Bluetooth 5? Laird engineers wondered that too, so they decided to put the theory to the test in a recent field test. Using our BL654 BLE 5 modules, our engineers were able to sustain communications up to almost 1.9 km with the BL654 development kit at both ends (running the Nordic Long Range demo application).  See our Laird Range Testing application note for details around the setup, procedure, and results of the successful range test.  This increased range paired with interoperability improvements make BLE 5 an ideal wireless choice for a number of applications. Designing products with Bluetooth 5 allows for  connections across a vast range of devices in complex IoT ecosystems. With Bluetooth 5 comes new opportunities for innovation. Design engineers can meet the tighter constraints of size and capacity of today's wireless world, and make more powerful, creative products.