ETSI EN 300 328 Updates: What They Mean for You
Published on April 7, 2020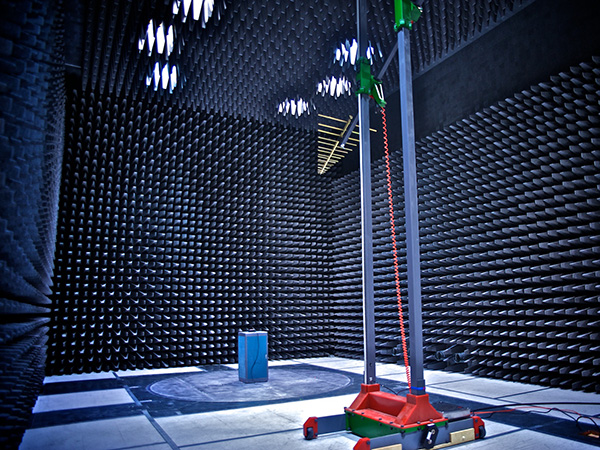 The Radio Equipment Directive (RED) is the European Union's collection of harmonized standards which specifies the requirements for placing radio-electric devices on the market. On 5th February, 2020, the European Commission released an Implementing Decision (EU 2020/167) on the harmonized standards for radio equipment which recognized ETSI EN 300 328 v2.2.2 as part of the EU Official Journal, and expressed date of cessation on the current version (v2.1.1) as 6th August, 2021.
ETSI EN 300 328 is the harmonized standard for the Radio Equipment Directive (RED) for wideband data transmission equipment such as Wi-Fi and Bluetooth radios.  The principle changes will affect receiver blocking requirements, transmitter spurious emissions limits between 470MHz and 1GHz, and revision of equipment classification "types".
This post includes a comprehensive technical overview of these RED changes for your information. The most important takeaways for customers of our modules and for others are included below as well.
For our Module Customers: Our Re-Testing Plan
For customers of our range of wireless modules, there is no action required at this time on your part. We have conducted a detailed review of all of our modules which are affected by this change. We've also formulated a test plan for re-certification of each which completes well ahead of the transition period end date. We are targeting for all testing to be completed by the end of April 2021. When re-certified, you'll be able to continue leveraging our regulatory approvals in your end device.
For Others: Our Test Laboratory is Ready to Help
For those who are not customers of our wireless modules, your wireless components will also need to be re-tested for certification. Our 17025 accredited test laboratory is fully equipped to test for the new ETSI EN 300 328 v2.2.2. To schedule time with our in-house experts, contact Colin Halladay at colin.halladay@lairdconnect.com
Technical Overview – Changes in ETSI EN 300 328 v2.2.2
The major changes in the latest ETSI EN 300 328 include a revision to the requirements of Receiver blocking and a change in limits for transmitter spurious emissions in the 694MHz to 862MHz.
Receiver Blocking:
Even though receiver blocking was mention in ETSI EN 300 328 under the R&TTE directive, actual receiver blocking requirements were officially included in ETSI EN 300 328 under the Radio Equipment Directive (RED). The first version of the standard was V2.1.1.
Version V2.2.2 revises the requirements from V2.1.1. by:
Revision of the receiver categories.

Providing an alternative performance criterion when testing to the requirement. In V2.1.1, the performance criteria when performing the test was monitoring either a packet error rate (PER) or frame error rate (FER). V2.2.2 now makes allowances for defining a minimum performance criterion for equipment that does not support a PER or FER.

The major revision in the receiver blocking requirement is:

Increase of blocking signal power by as high as 19dB in certain blocking signal frequency range

Change in blocking signal frequency
However, although the signal blocking power has increased, the connection strength between the EUT and companion device had increased too. The wanted signal power (Pmin) used to be RX sensitivity + 6dB but now has specific equations provided to determine the Pmin for the different receiver categories. The net effect is a 'blocking rejection' requirement that is less stringent in V2.2.2.
Blocking rejection = Pmin – Blocking Signal
Equipment that has been tested to V2.1.1 receiver blocking requirement would need to have it retested to V2.2.2.
Due to the less stringent blocking rejection, the risk of non-compliance is low.
Transmitter spurious emissions:
In ETSI EN 300 328 V2.2.2, there was a change in transmitter spurious emissions limit in a small frequency band. That band is 694MHz to 862MHz. In that frequency range, the limit has been relaxed from -54dBm to -36dBm.
Retesting is not required for equipment that is already compliant to the legacy limit in that range.
Laird Connectivity is On Top of These Changes – Contact Us Today
Whether you're looking for a wireless module solution to accelerate your wireless design or simply need help testing for compliance, Laird Connectivity is a full-service wireless design partner. Our decades of experience in wireless design and expertise in bringing wireless products to market make us an invaluable partner in bringing your designs to life.
For more on our EMC Testing services, visit our EMC Testing page.
For more on our wireless modules, visit our Wireless Modules page.