Download the Latest BL600 Engineering Firmware Release
Published on March 4, 2014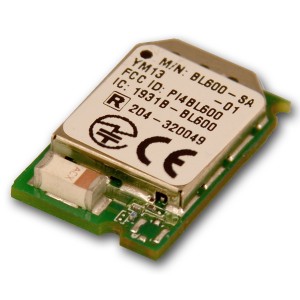 By: Jordan Manser, Marketing Intern
Laird BL600 Bluetooth Low Energy Module
The latest version of Laird's BL600 engineering firmware release is now available from Laird's new Support Portal. The new release implements many headline enhancements, including:
File I/O Capability
AES Cryptographic functions
Added tokeniser functions to aid UART protocol development
Added functions for easier access to AD elements in advert reports
GPIO output can be configured for high drive as well as standard drive
Flash Cloning
Click here to view the Release Notes for version 1.5.65.0 of the BL600 firmware.
Laird provides access to the software download center to qualified OEMs at no charge. Simply visit the new Support Portal for login credentials. Complete product information, video demonstrations, and links to all detailed technical documentation on the BL600 BLE radio module can be accessed at the same site.