Coming Soon: Single FlexDIPOLE Antenna Solution for Entire 863-928MHz Frequency Range
Compact, adhesive, flexible antenna perfectly tuned for LoRaWAN and other sub-GHz technologies.
Published on November 2, 2023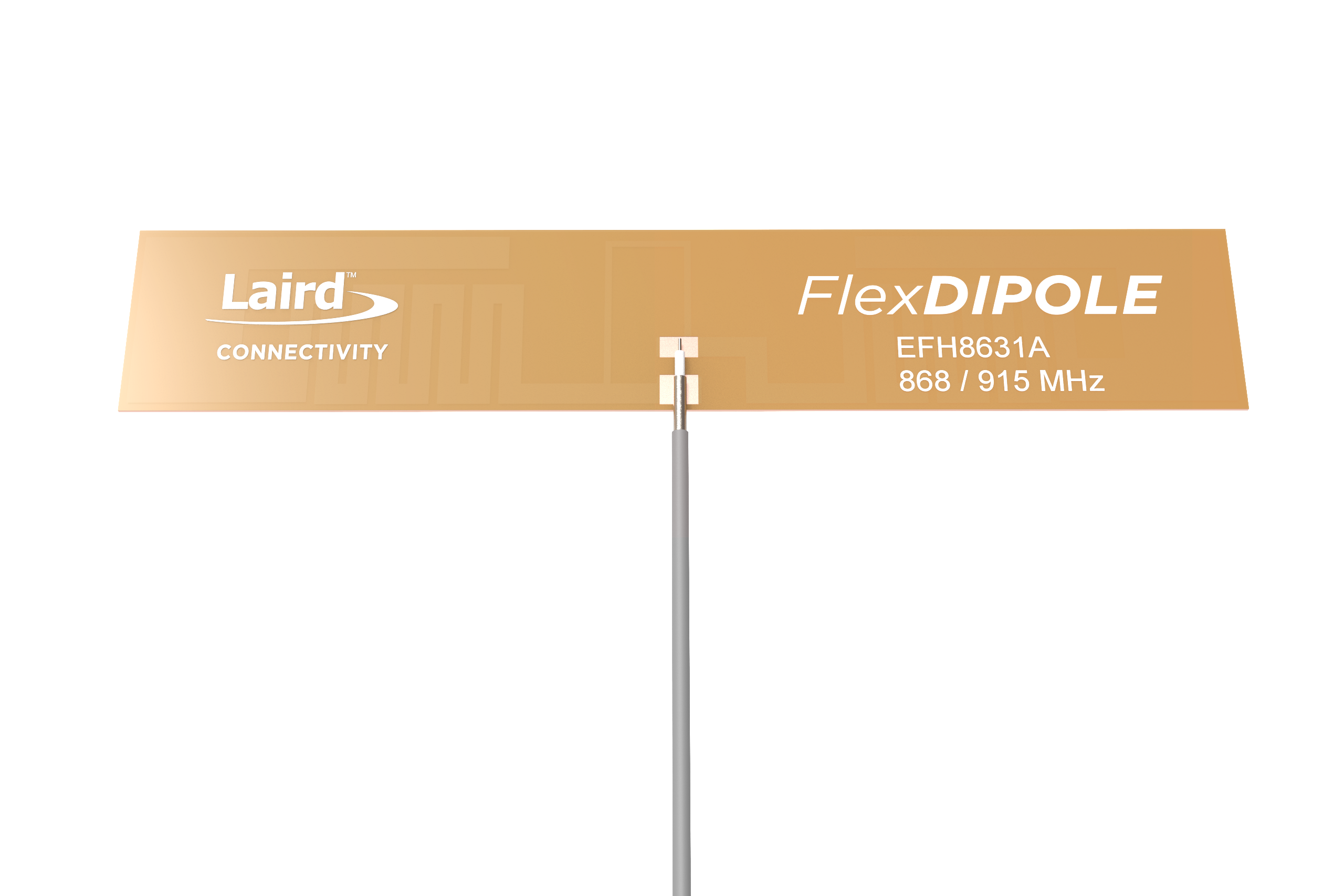 We are excited to announce that the 868/915 FlexDIPOLE Antenna Seriesis coming soon to our internal antenna portfolio. This single antenna solution is perfectly tuned across the entire frequency range of 863MHz to 928MHz. The FlexDIPOLE design offers a small, flexible, adhesive backed, antenna with robust performance over the full range, making it the ideal choice for applications such as LoRaWAN® or other proprietary sub-GHz technologies. This antenna is certified with our RM126x LoRaWAN module.
Key features and benefits include:
Coverage – 863-928 MHz Operation
Performance – Exceptional performance across operating frequency
Versatile – Compact design with adhesive backing
Benefit – Quick and easy installation
Installation – On any non-conductive, flat or semi-curved surfaces
Industrial – Operating temperature range -40 to +85°C (-40 to +185°F)
Visit the product page for more information and access to preliminary documentation.