5 Key Steps for Deploying Wi-Fi Networks in Hospitals and Other Complex Environments
Published on May 19, 2016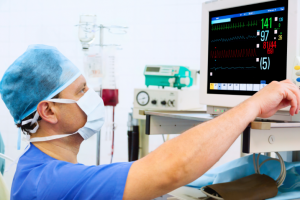 This week Wireless Design and Development magazine featured an article written by Laird's Bob Monroe and Kris Sidle. Titled, "This Won't Hurt a Bit: 5 Key Steps for Deploying Wi-Fi Networks in Hospitals and Other Complex Environments," the article addresses the challenges associated with wireless Internet of Things (IoT) deployments and provides a five-step methodology to help successfully overcome those challenges.
Most real world settings where IoT/M2M networks are deployed fall short of the ideal RF environment. Hospitals, for example, are one of the most complex environments to achieve wireless connectivity, yet it is becoming a necessity. "The physical layout of hospitals, the real-time data linkages required by healthcare applications, and the constant motion of nurses, doctors, patients, and the technologies deployed to monitor and treat them all make traditional wired connectivity a relic of the past in hospital and medical settings. If you've been in a hospital recently, it's an obvious point: The only way this non-stop, 24/7 environment of constantly-moving personnel, patients, and equipment could possibly work today is with as many devices as possible being wireless and providing real-time data to everyone and everything that interacts with patients. Wireless is absolutely vital in a setting like this."
Whether deploying Wi-Fi networks in a hospital, an industrial setting, a high-traffic public area or some other location, the five-step methodology provided in the article will help those setting up the network to overcome the challenges inherent in those environments.
The full article is available, here.
For additional technical information, read the Setting Up Wi-Fi Infrastructure in a Medical Center white paper.