Sentrius™ BT710 Contact Tracer / Multi-Sensor
Recommended for New Design (RND)
Overview
The Sentrius™ BT7x0 Series Digital Contact Tracer is a durable personnel-tracing solution including social distancing, contact tracing, proximity detection and RTLS tag functionality in partnership with Quuppa.  
Proximity sensors and Real Time Location Services (RTLS) are emerging as some of the most effective solutions for social distancing, contact tracing, handwashing compliance, and measuring proximity between employees in every industry. Our BT7x0 series, based on the Nordic nRF52833 SoC, offer Bluetooth 5.2 long-range, TruePoint Diversity enabled antenna system (TDAS), and a high-capacity battery, making them an ideal fit for today's critical contact tracing applications. 
They are available in two variants:
BT710

: Social distancing alerts and digital contact tracing when used with Laird Connectivity gateways to log proximity data.

BT720

: Full Real Time Location Tracking when combined with Quuppa infrastructure (certification pending) with sub-1m accuracy.  Allows recorded playback of tag movements and locations. 
Based on Laird Connectivity's 20 years of Bluetooth expertise, the BT7x0 Series Bluetooth Tracer integrates critical user notifications and best in class Bluetooth performance for the most accurate location performance. Several form factors are available and Laird Connectivity's team of Product Development Specialists are available to quickly provide custom options.  
Reliable Proximity and RTLS for Today's Critical Healthcare Applications
Bluetooth 5.2 Long Range

User Alerts - 4 high-visibility LEDs, flasher, vibration, beeper

Integrated push button

Quuppa Tag Qualified (pending) for accurate RTLS (BT720)

FCC, ISED, EU, UKCA Certified

Mounting options – Wristband, Clip, Pendant/Lanyard. Coming soon: Hard Hat adapter
Our Sentrius™ BT710 - Smarter Social Distancing by Laird Connectivity
Keeping Workers Safe and Tracking Disease Spread - A Smart Solution
The Sentrius™ BT710 Sensor is a long-range, flexible sensor platform for today's challenge of fighting the COVID-19 pandemic. Contact tracing solutions help companies keep employees safe by helping enforce safe working distances, and can identify and log non-compliances to stop disease transmission where it starts. With LED, vibration, and beeper alerts, the BT710 helps workers practice healthy distancing and keeps work communities at their best.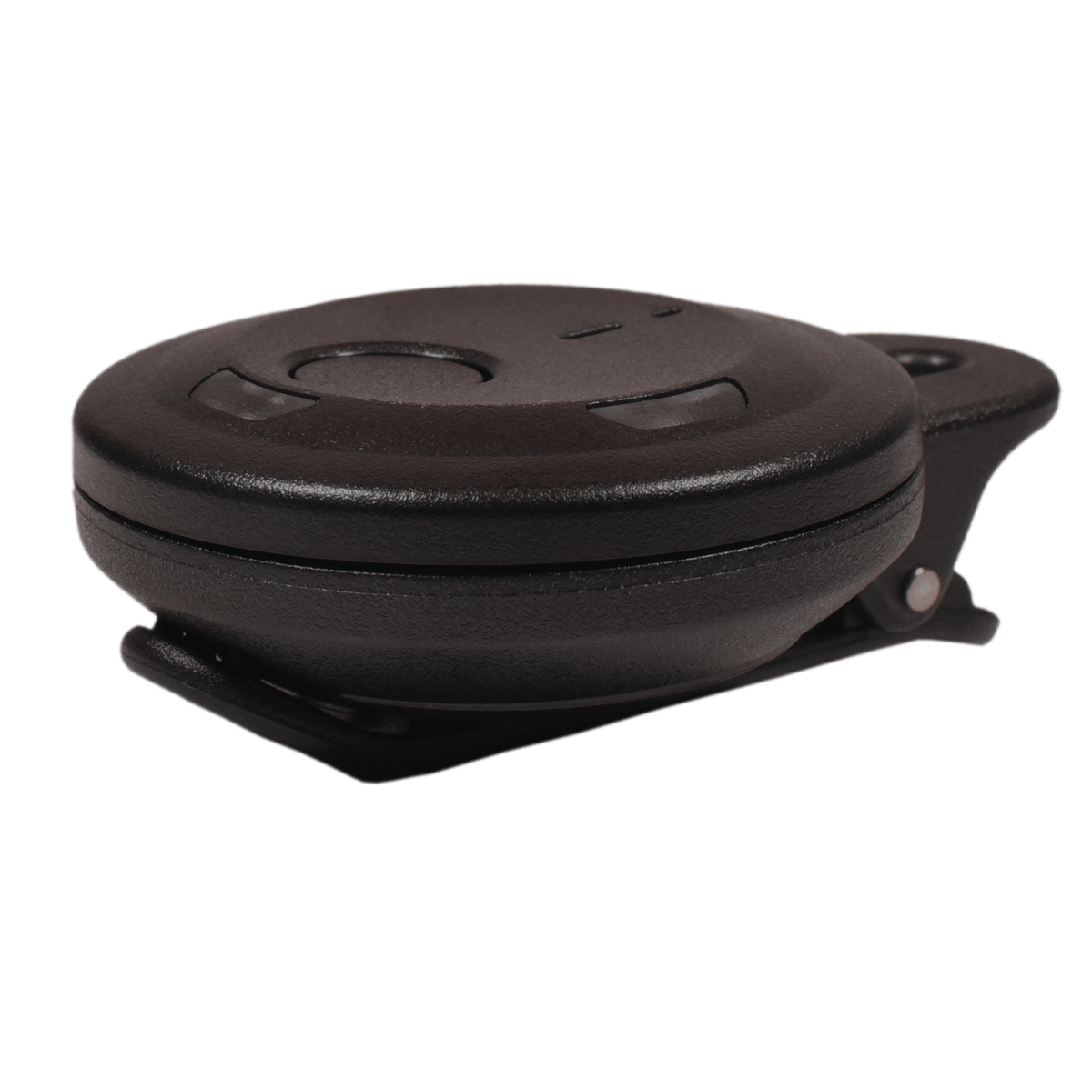 Specifications
Antenna Type
Integrated antenna
Certifications
FCC, ISED, EU, UKCA
QUUPPA Tag Qualified (BT720, pending)
Chipset (Wireless)
Nordic nRF52833
Interfaces - General
Integrated push-button input
LED Status
Four high-visibility LED indicators with animated visibility / flasher
Mounting Style
Wristband, Clip, and Pendant.
Coming soon: Hard Hat Adapter
| Part Number | Additional Description | Bulk or Single | Part Group |
| --- | --- | --- | --- |
| 450-00123B | Sentrius BT720 Sensor, With Clip, Quuppa - BULK | Bulk (100 pcs) | BT720 Sensor + QUUPPA |
| 450-00122B | Sentrius BT710 Sensor, With Clip - BULK | Bulk (100 pcs) | BT710 Sensor |
| 450-00124B | Sentrius BT720 Sensor, Quuppa - BULK | Bulk (100 pcs) | BT720 Sensor + QUUPPA |
| 450-00059B | Sentrius BT710 Sensor - BULK | Bulk (100 pcs) | BT710 Sensor |
Can you change the luminosity or volume on the BT720 tags?
What is Laird Connectivity's product lifecycle EOL and PCN policy?
Laird Connectivity is committed to the long-term supply of all its standard embedded wireless modules and packaged products. Laird Connectivity's products are specifically designed to meet the needs of the industrial and medical markets, which typically require 7 – 10 years product lifecycle. Although Laird Connectivity can't guarantee that a component used in our products will not be obsoleted and cannot be reasonably substituted, Laird Connectivity can assure customers we will continue to sell our product when we have customer demand and can obtain the necessary components to build our products.
Become a Laird Connectivity Customer and Gain Exclusive Access to Our Design Services Team
Antenna Scans
Antenna selection and placement
Custom antenna design
Worldwide EMC testing / certifications
Embedded RF hardware / firmware design
Cloud architecture and integration
Mobile application development
Product & Industrial Design
Distributors
Distributor
Phone Number
Region
Website

Alpha Micro

UK Only

+44 1256-851770

EMEA
Website

Arrow Electronics

1-855-326-4757
+44 2039 365486

APAC, North America, South America, EMEA
Website

Avnet

1-480-643-2000
+44 1628 512900

APAC, North America, South America, EMEA
Website

Braemac

Australia, New Zealand, South East Asia

+61 2 9550 6600
+64 9 477 2148

APAC
Website

Cal-Chip Connect

1-215-942-8900

North America
Website

DigiKey

1-800-344-4539

North America, South America, APAC, EMEA
Website

EBV Elektronik

EMEA
Website

Farlink Technology

China, Hong Kong

+86 13266922199

APAC
Website

Farnell

1-800-936-198
+44 3447 11 11 22

EMEA
Website

Future Electronics

1-800-675-1619
1-514-428-8470

North America, South America, APAC, EMEA
Website

Glyn

+49-6126-590-0

EMEA
Website

Jetronic

China, Hong Kong and Taiwan

852-27636806 

APAC
Website

Laird Connectivity

1-847-839-6925
+44 1628 858941

North America, South America, APAC, EMEA
Website

M2M Germany

+49-6081-587386-0

EMEA
Website

Martinsson

+46 8 7440300

EMEA
Website

McCoy

South East Asia

+65 6515 2988

APAC
Website

Mouser

1-800-346-6873
+44 1494 427500

North America, South America, APAC, EMEA
Website

RS Components

+852-2421-9898
+44 3457-201201

North America, South America, APAC, EMEA
Website

Ryoyo

Japan

+81-3-3543-7711

APAC
Website

Solsta

UK Only

+44 (0) 1527 830800

EMEA
Website

Supreme Components International

India, South East Asia

+65 6848-1178

APAC
Website

Symmetry Electronics

1-866-506-8829

North America
Website

Tekdis

Australia and New Zealand

+61 3 8669 1210

APAC
Website

Telsys

+972 3 7657666

EMEA
Website

WPG

+44 1628 958460

EMEA
Website